Click on the
lighthouse
to return safely home.







A list of keywords most
related to this particular
subcategory is listed
below: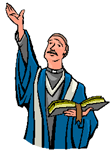 Get Christian counsel and discover hope
and encouragement for yourself or a loved
one in the midst of life's most difficult
circumstances. Professionally trained
Christian counselors and counseling
ministries which specialize in credit repair,
debt, marriage counseling, and special
needs support can provide expert
confidential advice and counsel as well as
valuable ministry materials.