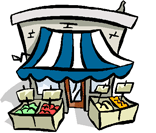 "So the merchants and sellers of
all kind of ware lodged without
Jerusalem once or twice."

................................--







Christ-Centered Art


A Christian art store featuring art prints


and canvases by popular Christian artists


like Thomas Kinkade, Sandra Kuck,


James Coleman, Danny Hahlbohm, Ron


DiCianni, Tom DuBois, and more!



Christian Book Distributors


For more than 25 years, Christian Book


Distributors (CBD) has been the world's


largest distributor of Christian resources.


They offer Christian Books, Music, Bibles,


videos, software, gifts, and more at the


lowest prices and provide unbeatable


service.



Lights in Darkness


Choose from 10 different neon


nightlights that encourage, inspire, and


remind people of the Scriptures.



Integrity Music


A Christian music store where you can


find CDs, videos, songbooks, worship


resources, worship software, trax, and


much more. Shop their online store and


get discounted prices and free shipping


from the world's leader in gospel music


and praise and worship music.




Bible Verse Babies

A Christian store featuring the Bible


Verse Baby, a plush toy and beanie


babies collectible for kids that includes a

Bible Scripture tag.



Christ-Centered Mall

A Christian Bible teaching ministry whose


goal is to encourage, stimulate, and


facilitate serious study of the Holy Bible.



David's Web Creations

A Christian Internet company specializing


in high-quality web page design, flawless


website programming, highly-effective


Internet marketing, search engine


submission, and quality web hosting for


companies interested in marketing their


Christian stores online.



Designer Ornaments

A designer Christmas tree ornament


store featuring handmade holiday


ornaments with Christian and Messianic.


themes. Personalization is available upon

request.



Jacksonville Theological Seminary &

Revelation Message Bible College

An accredited distance-learning seminary


and Bible college committed to sound


biblical training for their students.



Thomas Kinkade Gallery

An art store featuring authentic


luminous prints and canvases at discount


prices by renowned "Painter of Light"


artist
Thomas Kinkade

Lena Liu Gallery

A source for romantic artwork featuring


beautiful birds, tranquil landscapes, and


breathtaking floral and musical still lifes.



Nest Family

A Christian store which features award-


winning animated videos & DVDs and


educational tools.



Praise Him! Tabrets

A Christian store selling hand-crafted


tabrets, timbrels, and tambourines.



ReJOYce Banners

A Christian store offering custom-


designed Messianic banners to display


in places of worship.



Living Gallery

A resource site for Christian artists which


also offers inspirational art, sculptures,


ceramics, jewelry, and other items.



Nature's Sunshine

A source for the highest quality herbal


supplements in the world for improving


your quality of life.



Ferris Angels

A Christian store featuring hand-painted


porcelain angelic figurines crafted in the


Florence tradition.





Find out how you can get your online
Christian store listed in this elite
Christian store directory.