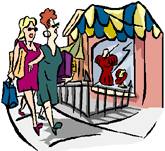 "And when it was evening, his
disciples came to him, saying, 'This
is a desert place, and the time is
now past; send the multitude away, that
they may go into the villages, and buy
themselves victuals'."

..................................--







Christ-Centered Art



A Christian art shop dealing in fine,
inspirational art by popular artists such as
Thomas Blackshear, Simon Dewey, Ron
DiCianni, Tom duBois, Thomas Kinkade,
Greg Olsen, Del Parson, and more!

The prices are affordable, the selection is
vast, and the quality is exceptional. You
can call or fax their toll-free number to
order directly from their art shop, or you
can place your art order securely online.