Click on the
lighthouse
to return safely home.







A list of keywords most
related to this particular
subcategory is listed
below: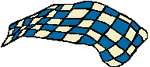 Beautifully embroidered prayer shawl
ministry garments have come to symbolize
the shelter, peace, and comfort of a loving
God. Also known as Jewish talits or tallits,


prayer shawls

are often made in the Holy
Land of Israel.






Prayer Shawls, Talits, & Shawl Bags


Find Jewish prayer shawls fashioned of fine
wool and silk, with handpainted designs,
woven in the Holy Land of Israel. Featuring
selections such as B'nai, Pray for the Peace
of Jerusalem, and Twelve Tribes of Israel,
plus Hebrew women designs such as Ruth,
Esther, Miriam, and Deborah. Talit clips and
prayer shawl bags are also available for sale
at discount prices.



See subcategories for church supplies.

View Christian shopping categories.

Browse Christian stores.

Go to the top of this page.