Click on the
lighthouse
to return safely home.







A list of keywords most
related to this particular
subcategory is listed
below: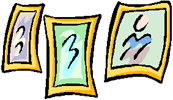 Christ-Centered Art



A Christian art gallery and art store
featuring inspirational art, religious art,
spiritual art, and Christian art prints by
very well-known Christian artists such as
Thomas Kinkade, Greg Olsen, G. Harvey,
James Coleman, Thomas Blackshear, and
Danny Hahlbohm.

The Christian, religious, spiritual, and
inspirational art prints available in their
Christian art gallery will do wonders to
beautify your office home décor.



See subcategories for art.

View Christian shopping categories.

Browse Christian stores.

Go to the top of this page.